Contact the CareGivers That Deliver
Do you have questions:
Fill out our contact form below if you have questions about our services or would like to schedule a consultation.
A Fruitful Living, INC. Company
1580 Oakland RD. STE. C-112
San Jose, CA 95131
PH: 408-249-4697
FAX: 408-588-1619
EFAX: 408-709-3358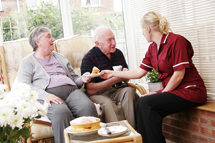 Daily Living Assistance
Personal Services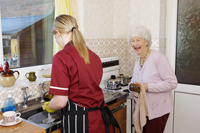 Light Housekeeping
Companionship Services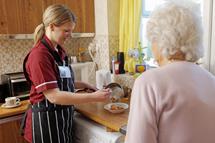 Chores & Meal Preparation
Transportation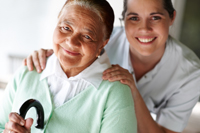 Monitoring Medication
Grocery Shopping
From The Heart
There are a few things in life that we cannot avoid, and getting older is one of them.
It's a subject that makes everyone uncomfortable, but in the back of our mind we know that the day will soon arrive when we must address the question that plagues every family. "What are we going to do with Mom and Dad, now that they are seniors and much more frail?"
The answer is very simple: you maintain the lifestyle and daily routine that's familiar to your loved ones, right in their home.
We make caring for your precious parents, a wonderful, exciting and affordable experience; and the best part is that they continue to live in their home.
There`s nothing better than "home". It encompasses warmth, peace, comfort, love and safety, the place where memories are born, shared and passed down generation after generation.
Empower your parents with continued independence, and at the same time, gain peace of mind for yourself.
Home health care services are affordable. We have outstanding care services at prices designed to meet your budget requirements, and it's the perfect solution for everyone!
Call now for Assistance
Professional Care for your loved ones. Not a member of Caregivers? Call Today
408-249-4697
A Fruitful Living, INC. Company
1580 Oakland RD. STE. C-112
San Jose, CA 95131
PH: 408-249-4697
FAX: 408-588-1619
EFAX: 408-709-3358